2016 could have been a better year. Over hundreds of thousands of people are displaced from their own countries, in a desperate attempt to avoid persecution, famine, and war. To escape such horrible conditions, a lot of them ended up losing their lives, are stateless with nowhere to go, having no food, shelter, or appropriate clothing to brave the weather, and not an idea of what the next few days would be like for them. 2016 also saw the escalation of primitive rhetoric based around geographical location, race, religion, and gender, which stirred emotions of the masses and opened the floodgates to behaviors stemming from hate and ignorance, not fitting of this day and age.  In 2016, many people suffered.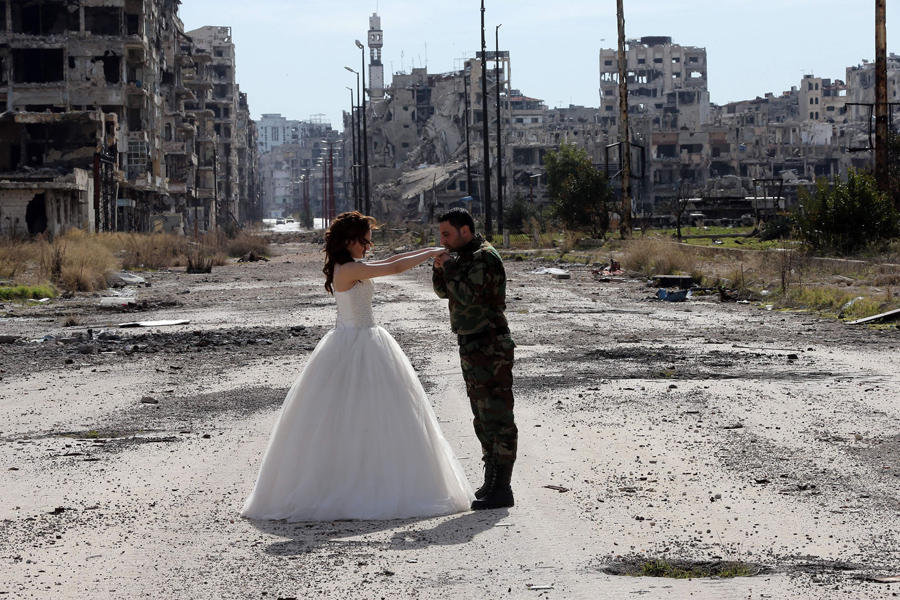 I am very grateful to be able to sleep on the same bed every night, safe within the four walls of my room, not needing to worry if there will be food to eat, or water to drink, or if I'll still be alive. Despite the troubles that this part of the world is facing with the economy and rampant corruption, I am thankful that I have the ability to enjoy the next breath that I am taking, and to have the opportunities that presents itself to me at every moment. I am grateful to be living in a relatively peaceful neighborhood and country.
Despite this, suffering presents itself in many ways. From the people closest to me to strangers that I have met by coincidence, what became clear to me in the past year is that suffering is universal. Yes, they may be driving luxurious cars and live in big houses. Yes, they may be in good health and having enough rest and nutrients to be healthy. Yes, they have others around them to interact with and to go through these times together. And yes, they will still be very much alive in the foreseeable future.
But they are suffering. The unhappiness is clear from the frustration that they express. They believe that the story of their own lives are unique, that their suffering is something that no one else is experiencing. They believe that others often have it better, that what others are showing through their social media feeds, or from their brief exchange of pleasantries shows that life is great for everyone else. Everyone else but them. They feel alone in their own world of suffering.
How did we become so disconnected from others that we fail to see how others, too, are suffering? How did we become so unaware of our own blessings and instead blame or pity ourselves because of what we are lacking?
It seems that with advancement in how fast paced information could travel, and how much opportunities we have to consume new information, we started becoming greedy and impatient. Our greed and impatience caused us to consume knowledge of others in bite sizes, often wanting to only know what other people are like on the surface. We have many friends, but none that we really know.  Our greed and impatience caused us to fit in as many things to do as possible, in hopes that we could gain more enjoyment, but without having the time to do the heavy and time consuming stuff, like personal reflection, developing self-awareness, and addressing our insecurities. After all, everything is at the convenience of a click of a button, right?
In 2016, we started failing in understanding both others and ourselves. We end up covering a mile wide, and not a mile deep.
Did behaving this way bring us any happiness?
On a personal level, I am hopeful. I am currently in the midst of writing a book scheduled to be published by mid-2017 (fingers crossed). In my book, How To Live A Fulfilling Life, I hope to illuminate the fact and fiction of happiness, meaning, fulfillment, and the good life. Clearly, a lot of what we are doing are not working for our own good, and a lot of what we could do in order to improve our lives have not been done enough. I'm hoping that my experience in practice, the research that I've been doing to write the book, and my own understanding of human life thus far, could offer a small contribution in improving the lives of all of us who are suffering.
Although I am almost half a month late, I would like to wish all of you out there a happy new year 2017, and may the year bring you bountiful opportunities to grow happiness in your daily life.